PANZ Award for Best Non-Illustrated Book 2014
Winner
Designer

Pieta Brenton




Title

Book of New Zealand Words by Dianne Bardsley, illustrations by John Reynolds


Publisher

Te Papa Press




Format

216 x 140mm, 424pp, jacketed hardback, printed laminated case with silver foil




Judges' Comments

This project seems perfectly conceived for a John Reynolds intervention, with his fine handiwork sprinkled throughout the margins. His illustrations nicely play off the formal qualities of the book, reminding us of the origin, perpetual evolution and flamboyance of our colloquial language. This book brings much quality to the plate; stock choice and typesetting is spot-on. The jacket, case cover and endpapers are brilliant, reminding us that language can indeed be colourful.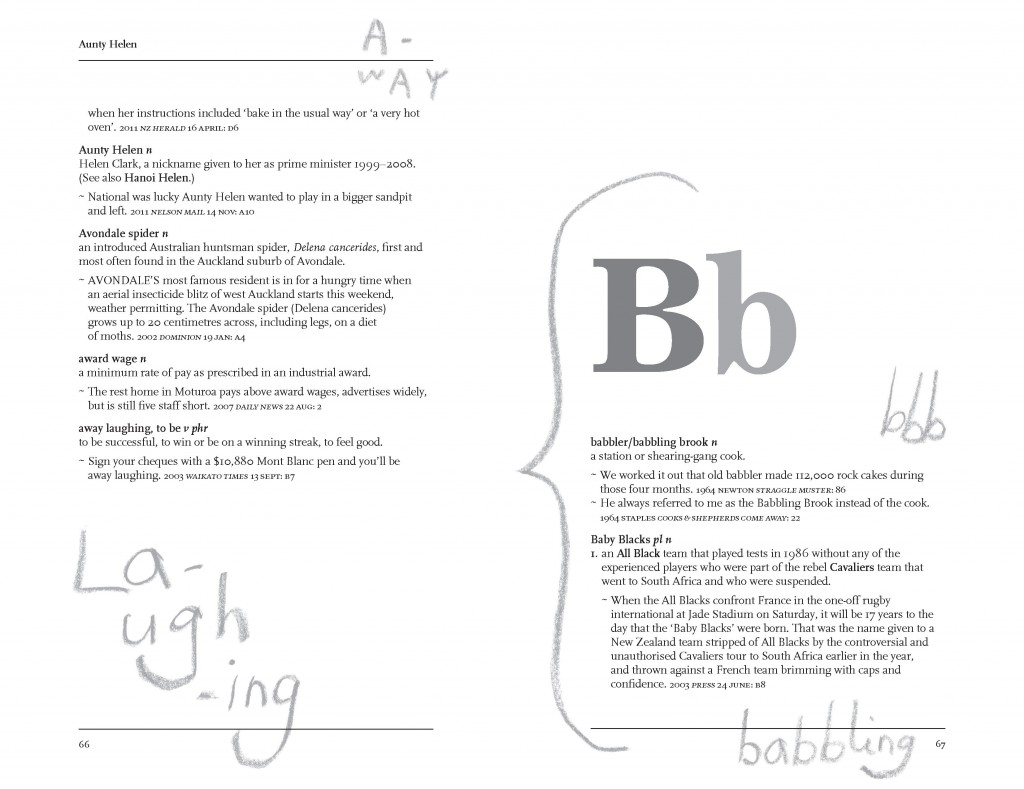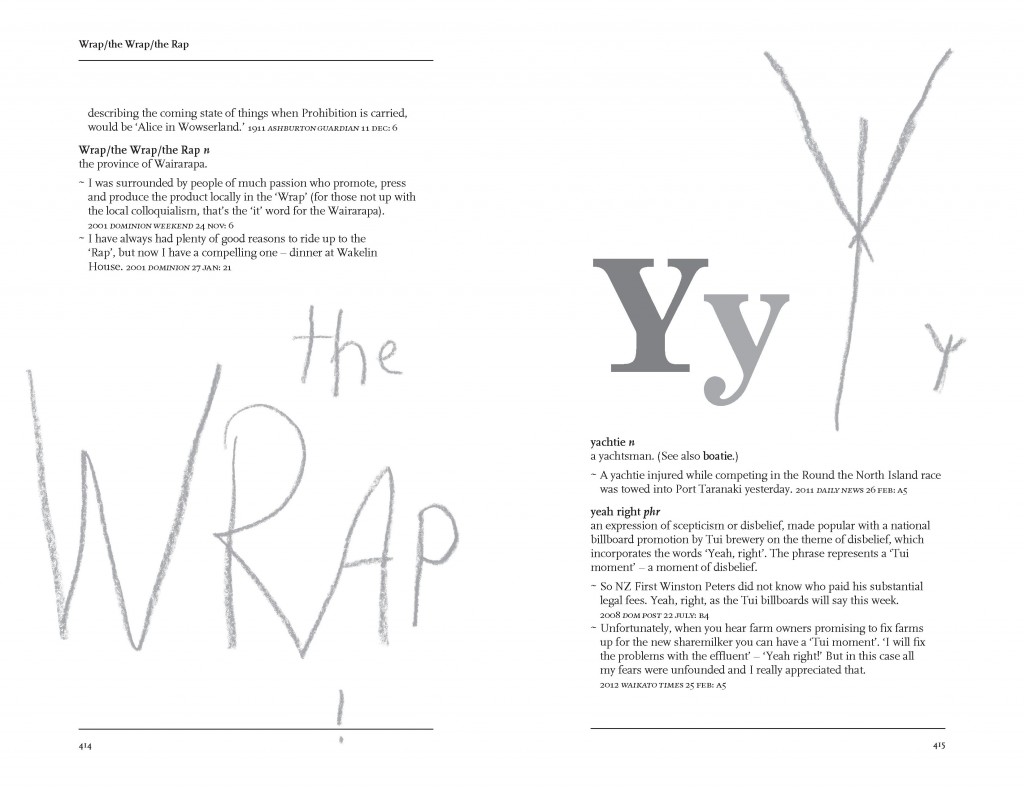 ---