Book Design Awards judge has international success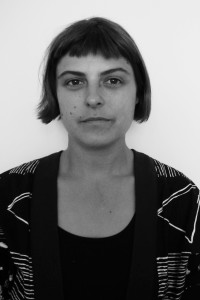 Melbourne book cover designer Miriam Rosenbloom has received major awards for her design skills on two continents – her native Australia and in the UK, where she worked at a leading publishing house. She is the guest judge at the PANZ Book Design Awards which will be announced on 16 July in Auckland.
Melbourne based Miriam is Art Director at Scribe Publications, one of Australia's leading independent publishers which also has offices in London.
What stood out for her among the PANZ Book Design Awards was "The quality of the typography – a lot of the books entered showed strong, confident and sophisticated use of type. Compared to Australia, the use of type was a bit more classic and austere, with more use of hand lettering and illustration in our market."
However, there is plenty of diversity in design trends shown in the entries – in the cookbook section for instance, there are two graphic designs – a major change from the photography usually featured. Another is a case bound book with ethereal flower petals on case and cover. The one photographic cover takes a different approach as it is printed on a pronounced textured surface
"The use of illustration is a design trend that has been going on for the last decade, partly as a reaction to the digital world," Miriam believes. She also approves of the 'rogue and interesting design choices' made by New Zealand designers.
Joining Miriam on the judging panel are leading local book designers Cameron Gibb (2015's convening judge), Kalee Jackson and publisher Vincent Heeringa. They have a number of awards to decide. There are seven design categories, one of which will be named the overall best book of the year. Judges will also decide the PANZ Young Designer for 2015 from portfolios submitted by finalists Anna Egan-Reid, Jessica Gommers and Carla Sy.
PANZ Book Design Awards 2015 are presented on 16 July at the Sapphire Room at Auckland's Ponsonby Central from 6pm. Buy your tickets here.