Scholastic New Zealand Award for
Best Children's Book 2015
Winner 2015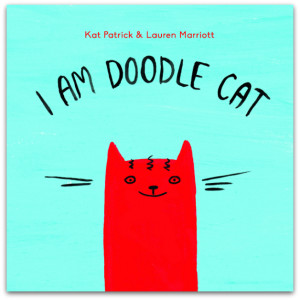 Designer Lauren Marriott
Title I Am Doodle Cat
Publisher Beatnik Publishing
Format 170 x 165mm, 36pp, casebound, printed on uncoated stock.
Judges' Comments Charming, contemporary, full of energy … and maybe just a little bit weird, I am Doodle Cat is a fabulous example of how to engage children through the medium of print. The colour palette is bright and engaging, the layouts feature well set type with support from nice hand-rendered text which is all integrated beautifully with the delightfully playful illustrations that swing from mad energy to controlled restraint. Delightful.