Celebrating Book Design in New Zealand
Entries for the 2015 PANZ Book Design Awards are now CLOSED.
 
---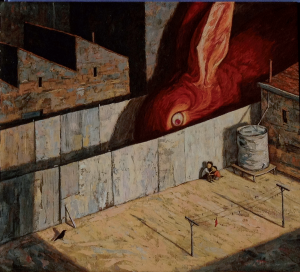 Our latest Book Look is from Sabrina Malcolm. Sabrina is an illustrator and graphic designer with a background in botany and geology. Her illustrations have appeared in scientific publications, issues of School Journal, and picture books.
---
Our congratulations to all winners and finalists in the 2014 PANZ Book Design Awards!
See the Book Design Award winners and the Young Designer of the Year.









---
The 2014 PANZ Book Design Awards are only a few hours away!
While you wait, here is shortlisted Young Designer Sam Bunny's brilliant video on his design process.
My Design Process: Sam Bunny from Sam Bunny on Vimeo.
---
One more day until the PANZ Book Design Awards!
Until then, have a look at this great video showing the design process of shortlisted Young Designer Kalee Jackson.
Kalee Jackson: Process from Kalee Jackson on Vimeo.
---
We asked this year's shortlisted Young Designers to create videos about their book design process. Jenny Haslimeier sent us this clever animation.
The Creative Process from Jenny Haslimeier on Vimeo.
---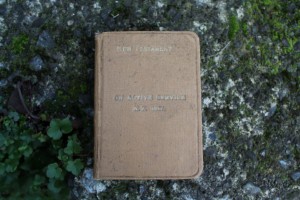 A lovely contribution to Book Look from Jane Arthur, Assistant Publisher at Gecko Press.
---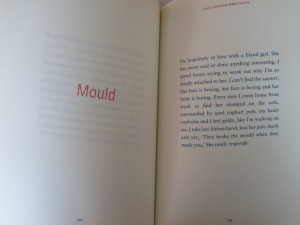 "I've seen millions of book covers. Most librarians have. That doesn't make me immune to the power of an attractive cover …"
Our new Book Look is with Donna Robertson, editor of the Christchurch City Libraries' web team.
---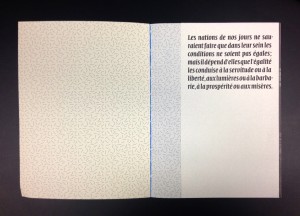 This week's Book Look is with Anna Brown, a book designer and design educator. She is a senior lecturer at Massey University's School of Design and director of Open Lab, its in-house design studio.
---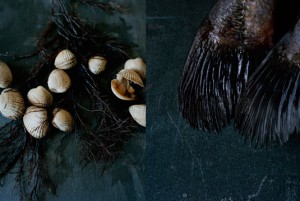 Book Look will be our new weekly feature where we invite designers and book industry figures to talk about a particular book that has caught their eye.
This week we asked Kate Barraclough, winner of last year's Young Designer Award, to tell us about a book that has inspired her.
---
23 July 2013
Megan van Staden was awarded the Awa Press Young Designer of the Year in 2012 for her sensitivity to subject matter and versatility. This year she was the convening judge for the award. We recently had a chat with her about design.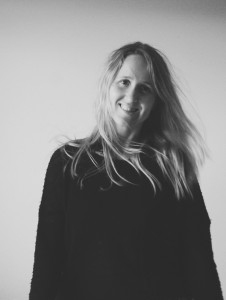 Whose work is inspiring you at the moment?
Australian designer, Allison Colpoys — I love her hand-drawn, personal approach to book design, Alan Deare — typography genius, John Boyne —his illustrations and stories, Colin McCahon — his style and colour palette. I also recently visited Melbourne's Federation Square and have been inspired by the Aboriginal art; dotted type is in my future.
Do you have any advice for other young designers out there?
Work hard, practise, be brave!
What do you enjoy most about being a book designer?
I enjoy the challenge of constructing a visual identity that's original and creative, as well as the technical and organisational aspect. There is something relaxing and methodical about laying out a book.
If you could design a book/cover for any author, who would it be?
I'd like to design for Jostein Gaardner. I love the magic realist touch to his books, and I think I could bring a childlike innocence to the design.
Do you have a particular design process?
After briefing, I mull over the book for a few days. Depending on how inspired I'm feeling, the ideas flow, and I'll start drawing and collecting visual references. If I'm struggling to come up with options, I will focus on research and visiting bookstores/our extensive warehouse. The next step is organising and narrowing down the ideas. I'll do page plans and mood boards with the different elements I am planning to use for each concept. Once I translate this into InDesign, the designs are tweaked, as I print things out and adjust for the best visual outcome. Then it goes to the commisioning editor and author and continues to develop.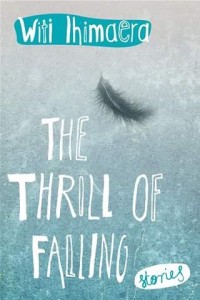 What has been your favourite book design project so far?
As much as I love typography and grid structures, I find the most creatively satisfying books for me are the ones which I've had a 'hand' in. I loved drawing and designing for Felix and the Red Rats, Thrill of Falling and First Crossings.
In your opinion, what is the most awesome book cover ever designed?
There are too many beautiful covers, it would just be impossible to choose.
Stefan Sagmeister heavily influenced me when I was studying, and I always admired his interactive approach to design. Both The Things I Have Learned in My Life So Far and Made You Look are great covers, maybe not from a marketing perspective, but definitely from a designer's.
What makes a book a stand out book for you?
Something that's original with a bit of a personality, flawless typography and beautiful photography.
Which category in the PANZ Book Design Awards appeals to you personally and why?
I love the non-illustrated section. There seems to be a bit more creative freedom and emotion in the covers — lots of beautiful illustrations and type.
What are some of your favourite tracks you listen to while working?
I like to listen to a wide range of music depending on my mood. Some favourites include Alpine, Fernando Milagros, James Blake, Sigor Ros. I have a few guilty pleasures which I shall refrain from mentioning . . .
See the 2013 winner of the PANZ Young Designer of the Year
---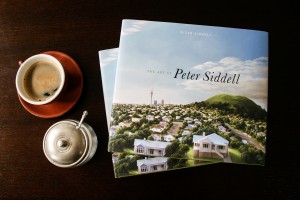 My day as a book designer starts with a coffee, and from that point onward no one day is the same. I'm generally working on anywhere from 5-10 books at once, and all will be at different stages of the design process.
At the start of a project I usually meet with the publisher to discuss the look and feel, the format and other more specific design requirements. Research is always important as each book requires a different approach. Whether I'm targeting the home baker, the expert cook, the outdoor lover or tractor/sailing/gardening enthusiast, it is important to understand what attracts that audience to buy the book. The design of a book is what engages the reader, it brings the images and words together in a way that helps them navigate and digest the content, making the reading of it a really enjoyable experience.
I'll style sample layouts, which once approved by the author, publisher and sales and marketing team, become the basis for layout. On receiving the edited manuscript and photographs, the book really takes shape. It will go through numerous rounds of corrections before the final layout is signed off and ready for print.
On the odd day when there is nothing in my inbox you can probably find me at the bookstore or library, checking out the new and innovative ways others are approaching book design.
---
Anna Egan-Reid – Shortlisted for Young Designer 2013
Here is another awesome design video from one of our shortlisted Young Designers:

Design Video from Anna Egan-Reid on Vimeo.
---
Carla Sy – Shortlisted for Young Designer 2013
Here is a great video from one of our shortlisted Young Designers:

My Video from Carla Sy on Vimeo.
---