Entries for the 2016 PANZ Book Design Awards are now closed.
Congratulations to all the 2015 PANZ Book Design Awards winners!
Congratulations to PANZ Young Designer of the Year 2015 Carla Sy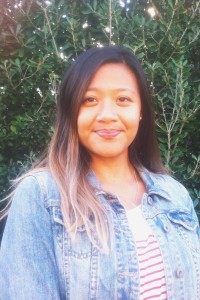 Spotlight on … PANZ Young Designer of the Year finalist Anna Egan-Reid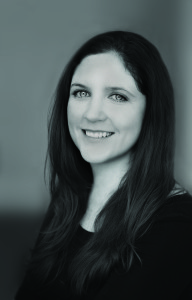 Anna Egan-Reid is a graphic designer specialising in book design. She loves doing cookbooks, large pictorial books and books that are a little outside the mainstream – one of which, The Super Power Baby Project, won the Outstanding Book of the Year Award for Independent Spirit in the US international Independent Publishers Book Awards earlier this year.
She began her career in the book industry working as an illustrator for the Australian publisher, Elsevier, while studying Art History and English at the University of Otago.
After her OE, Anna settled back in Auckland where she honed her skills and learnt all the finer points of book design working at Pindar New Zealand.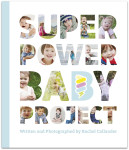 From 2010 to 2012 she worked in-house at Penguin Books (NZ) and has since freelanced to a number of publishing houses throughout New Zealand. Projects include Te Papa Press for Holding on to Home a book of WW1 stories and objects, cookbook My Darling Lemon Thyme for HarperCollins, Scholastic's 1914: Riding into War and for Penguin, Richard Seddon: King of God's Own. 
Anna works alongside her mother and sister in her family business, Mary Egan Publishing. She is currently juggling the demands of design work along with those of brand-new baby son, four month old Louis.
Check out more of Anna's work here.
Spotlight on … PANZ Young Designer of the Year finalist Carla Sy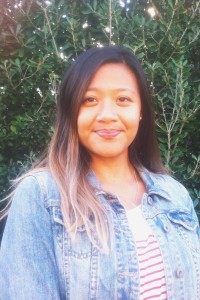 Carla Sy has a background in Visual Communication design, which she studied at Massey University, graduating with First Class Honours in 2009. In 2010 Carla was given the opportunity to work as a full-time junior book designer at Random House. Five years on and a series of good fortunes later she is grateful to still be in the industry doing what she loves, and is now a senior book designer for Penguin Random House.
Getting there wasn't as easy as that sounds though, with Carla initially missing out on a job with Random House. She later did casual work for the publisher for six months and after a spell in a small design studio, she applied for Random Houses's next advertised designer job: 'A month later I was in the publishing industry and haven't left since! I was just out of the business long enough to know that designing books was what I wanted to do with my design career. I'm fortunate that I'm able to design books for a variety of genres and my design versatility is a skill that grows from year to year — my career depends on it. I rely a lot on the diversity of books we publish in-house and because Penguin Random House is fairly small compared to our overseas counterpart; it means the designers are given the opportunity to work on a range of books rather than being pigeon-holed. On a normal busy week we're expected to work on multiple projects, consisting of at least one children's picture book, a couple of black and white non-illustrated books, a cookbook and maybe even a fully illustrated non-fiction! It's quite exciting and very rewarding. My discipline is definitely more design than illustration, but in school I always loved all of the art subjects and did a lot of painting and drawing as a hobby for as long as I can remember. But it was only in the last couple of years that I started to apply my illustration skills into designing books and book covers and discovered how much both skills reinforce each other,' says Carla.
'I always approach my work feeling like each book I design has something new to teach me.'
Check out more of Carla's work #bookdesignsbycarlasy
Spotlight on…
In the lead-up to the big night we focus on the extremely talented designers in the running for the PANZ Young Designer of the Year Award 2015.  Up first Jessica Gommers…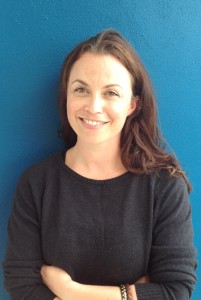 Since graduating from Unitec with a Bachelor of Visual Communications degree, Jessica Gommers has had a career based on both sides of the Tasman. Her first full time design role was at New Plymouth's Govett-Brewster Art Gallery, followed by design and publishing in Wellington.
Melbourne was her next work base, with 'an enriching three years' as senior designer at the National Gallery of Victoria. She received a Clemenger Scholarship in 2010 and travelled to museums, galleries, publishing and design houses in UK, the Netherlands and United States – an inspiring "thirty meetings in 28 days on three continents," which she used to research e-publishing.
Her career highlights include the design and production of Australian artist Ron Mueck's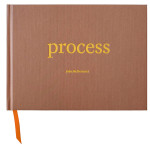 exhibition identity and catalogue at the NGV; the design of comma dot dogma, a book on the work of the late Taranaki artist Tom Kreisler which accompanied the touring exhibition of his work, and process a limited edition book of John McDermott's contemporary dance photography.
When she returned to New Zealand in 2011 Jessica wasn't sure of her decision and figured the three months it took for her furniture and possessions to be relocated would be sufficient to see if the move would work. It must have, because Jessica is now a freelancer based in Auckland and recently designed publications for Auckland Art Gallery and Penguin Books New Zealand.
See more of Jessica's work here.
PANZ Book Design Awards Ceremony
Thursday 28 July 2016, 6–9pm
Venue: The Maritime Room, Princes Wharf
Ticket price: TBC
Registration details to follow
Book Design Workshop
Friday 29 July 2016, 9.30am – 1pm

Venue: TBC
Ticket price: TBC