Kate Barraclough – Shortlisted for Young Designer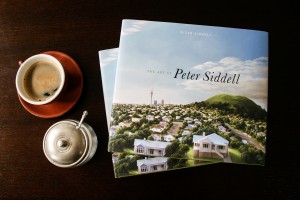 My day as a book designer starts with a coffee, and from that point onward no one day is the same. I'm generally working on anywhere from 5-10 books at once, and all will be at different stages of the design process.
At the start of a project I usually meet with the publisher to discuss the look and feel, the format and other more specific design requirements. Research is always important as each book requires a different approach. Whether I'm targeting the home baker, the expert cook, the outdoor lover or tractor/sailing/gardening enthusiast, it is important to understand what attracts that audience to buy the book. The design of a book is what engages the reader, it brings the images and words together in a way that helps them navigate and digest the content, making the reading of it a really enjoyable experience.
I'll style sample layouts, which once approved by the author, publisher and sales and marketing team, become the basis for layout. On receiving the edited manuscript and photographs, the book really takes shape. It will go through numerous rounds of corrections before the final layout is signed off and ready for print.
On the odd day when there is nothing in my inbox you can probably find me at the bookstore or library, checking out the new and innovative ways others are approaching book design.