The First Young Designer – Spencer Levine
16 July 2013
Spencer Levine was the first winner of the PANZ Young Designer of the Year Award in 2009. We visited him in his design studio to see how he's going four years after winning the award.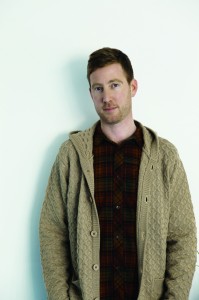 When you won the award how did you feel it affected your business?
I won the award about a year after I'd started the business and it was a really amazing award to win. It was fantastic. It was a good validation that I was doing the right thing and that I'd made the right choice starting my own business. It did affect my business because I think Gecko Press found out about me through the award. But any time you win anything it's pretty exciting.
What's your favourite cover that you've designed?
It's usually the one I've just finished doing. So at the moment it's the Ben Cauchi book I worked on with Victoria University Press [The Evening Hours], especially because it's got a special hidden treat under the jacket. That's probably my favourite at the moment.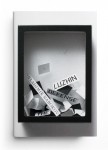 What about from another designer?
I really like Paul Sahre's work. He's really awesome. He does great work.
What would be your biggest piece of advice for other young designers?
Obviously, it helps if you like books. If you like reading books and you enjoy books – that's a big plus. I don't really know how people break into the industry anymore. I think first you need to cut your teeth a little bit as a designer and figure out what it is that you like to do in the design realm. If you find yourself gravitating towards books, then make some phone calls and go to some book launches and make some contacts. It's like any job, it's mostly a networking thing, which in New Zealand isn't too hard to do. If you love it, go out and get it.
How hard is it for designers to get their heads around book design if they haven't done it before?
If you like books, then you've probably read a lot of books, and if you're a designer you probably gravitate towards well-designed books. But you don't necessarily have to know the industry in order to do the job. Usually the designer relies on the brief from the publisher. If you get a good brief, respond to it well and the feedback's good, then anybody who has a design background should be able to design a book. If you really like it and you study a few books, you can probably pick it up.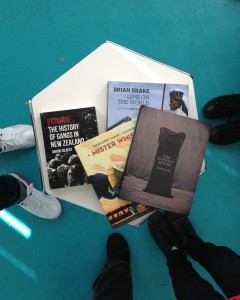 Which book did you enjoy designing the most?
I usually go back to the Brian Brake book. It was great subject matter, the format was good, the editors I was working with were great, and, you know, it's Brian Brake. I do like art books and I especially do like photography.
Has anyone approached you to do e-book design?
People have asked me about it, but I've yet to do one. I have a friend who recently got a Kindle and she's loving it. When she recommended a book to me I went to Arty Bees and bought the book. It's a really lovely edition, nice paper, hardback. The guts of the book are obviously the same but when I showed her the book she was like 'Ooh I'd really love to own that book one day'. There's possibly a little less excitement for a designer in creating an e-edition. At least when you're designing a book you can specify paper and typefaces and size and there's just more variables, so you can tailor it more.
Do you do most of your design on the computer? What's your design process?
I am actually a computer first sort of designer. Most of the people I've worked with previously were adamant that I had to have a pen and pencil and a book at all times. I do still use it for jotting down ideas but I don't sketch things out on a pad. It's good for logo design and other types of design but I don't think it's so great for book design.
Apart from the tools of your trade, what is the most important thing in your studio that keeps you focused and inspired?
If I'm not allowed to say my computer, or anything on the computer – like the internet – some of the artwork I've got around the studio is kind of great. And usually, when Bruno [my dog] is here, he's sort of a semi-inspiration. But that would be it for things in the studio. My inspiration really comes more from a personal desire to do well and be good at what I do.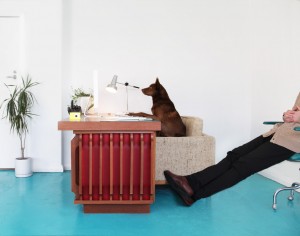 Which category in the Book Design Awards appeals to you most?
I like Best Cover.
Do you think there should be a category for e-books?
Sure I guess so, yeah. What do you think?
Maybe it's early days yet?
Some of the e-magazines have got it right. They're sort of more exciting. But there is always the format issue for me – 'cause you're stuck with a standard size, and it's small. Imagine if every book was the same size? I guess Penguin had that thing for a while, right, when all their books were the same size and it definitely worked. But I can't imagine reducing Brian Brake down to that size; it just wouldn't work. Also, no spreads! Spreads are important in a book like that. It's so important when you've got something on one page to see what's facing it. One informs the other.